Thought I'd add some photos of Strider, some are a little older than others. In my learning and reading about shows, I enjoy reading the breed standard and comparing what I read to what I see in Strider. There are some areas that I think a judge would take off points for and other areas I feel (I'm not only inexperienced but biased as well!) that he would do well in. What are your thoughts? Thoughts and criticism welcomed! While I love this kitten no matter what he looks like and he will always be a winner to me, if he isn't exactly show worthy, I probably won't worry too much about trying to show him. I just thought it might be a fun learning experience!
Profile. (sorry it's blurry!)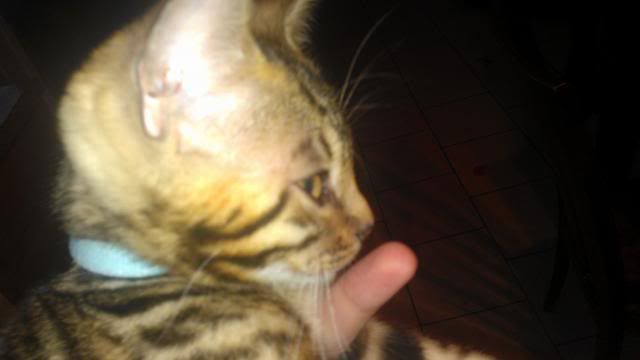 Profile showing some of his chin.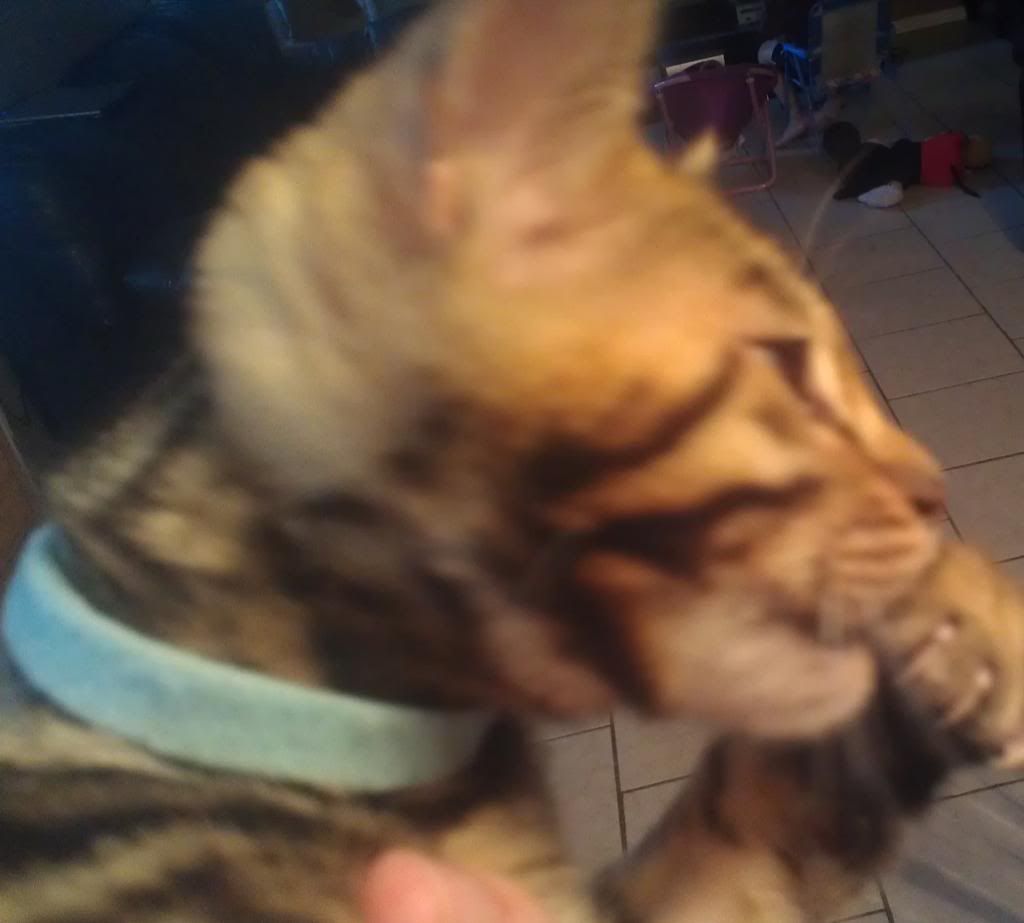 Ears and eyes.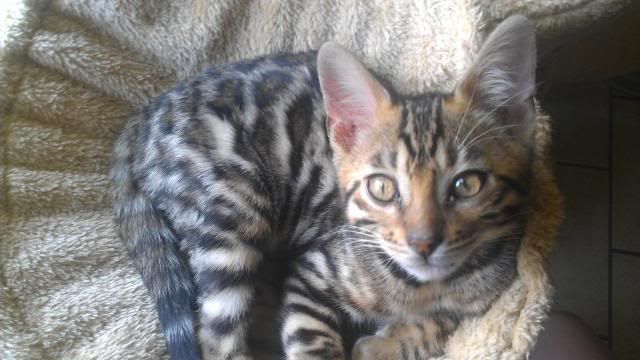 This is the only picture I have of his tail. (Dont' worry, the mini blinds on the window have been completely removed. Too dangerous!!)